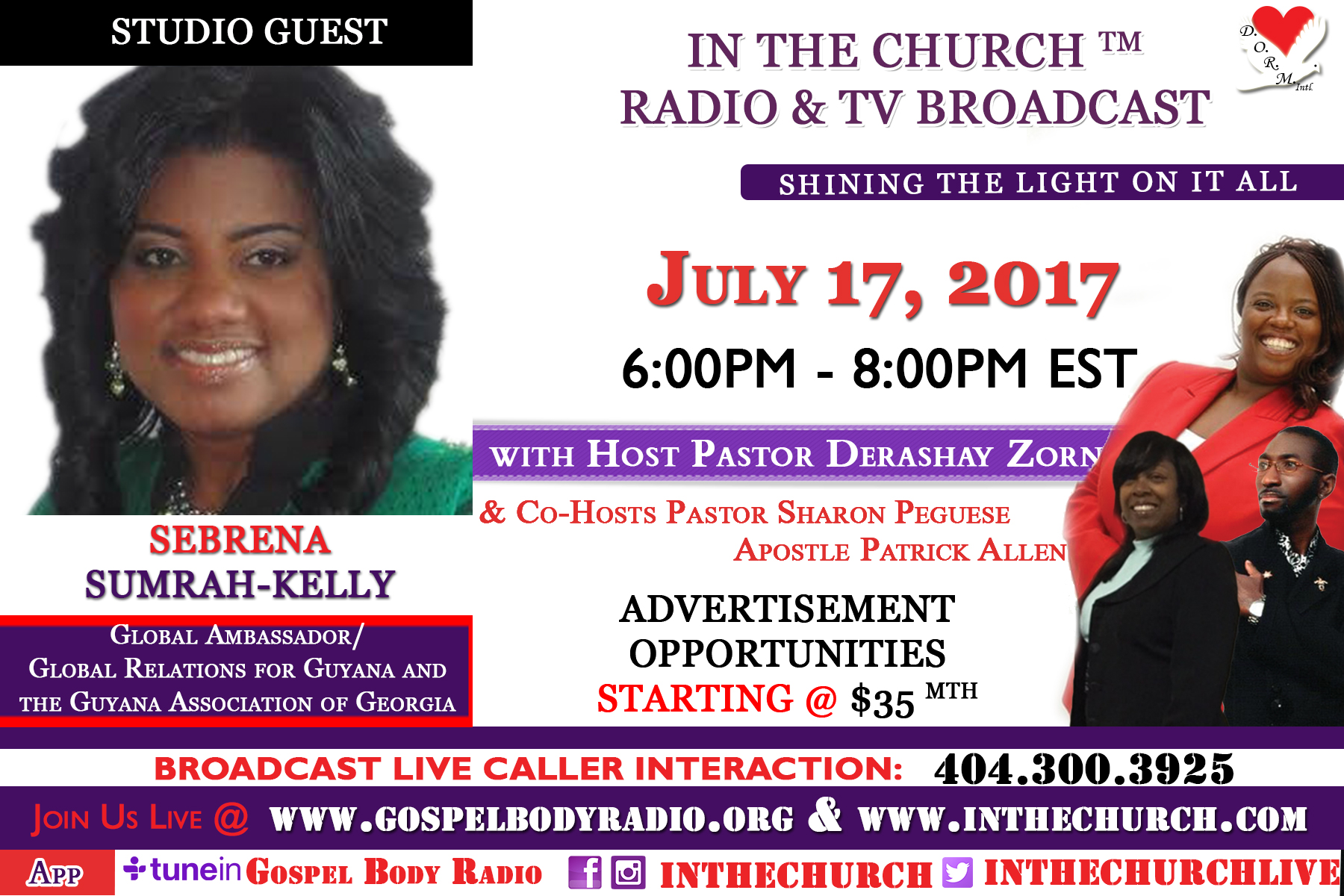 Global Market Place Ministry "In The Church" - EPISODE 41 - 07/17/2017
Global Market Place Ministry "In the Church ™" episode was dynamic as we addressed ministry in the marketplace. We are called to be witnesses of Christ in Jerusalem, Judea, Samaria, and to the end of the earth." This includes the marketplace. In this episode, we addressed several different areas of ministry in the marketplace such as being called, finding your area, discovering your gifts, importance of agreement in business, what it takes to make it in the marketplace, and so much more.
It was an honor to have Sebrena Sumrah Kelly, Global Ambassador, Founder of the Caribbean & American Global Business Connections "In The Church" discussing Global Market Place Ministry and her Global Business Presentation in GUYANA at their 1st Diaspora Engagement Conference July 23-28, 2017.
Watch us live "In the Church" via TV or Radio by visiting www.gospelbodyradio.org.
Viewers and listeners can interact live by calling 404.300.3925 with questions, comments, and prayer request.
Hosted by Pastor Derashay Zorn & Co-Host Pastor Sharon McCaskill-Peguese & Apostle Patrick Van Allen
To learn more about "In the Church", view past episodes or to become a guest visit:www.inthechurch.com
Advertisement opportunities are available starting @ $35 a month via Internet TV and Radio visit www.inthechurch.com for more information.
Like Us on Facebook at In the Church