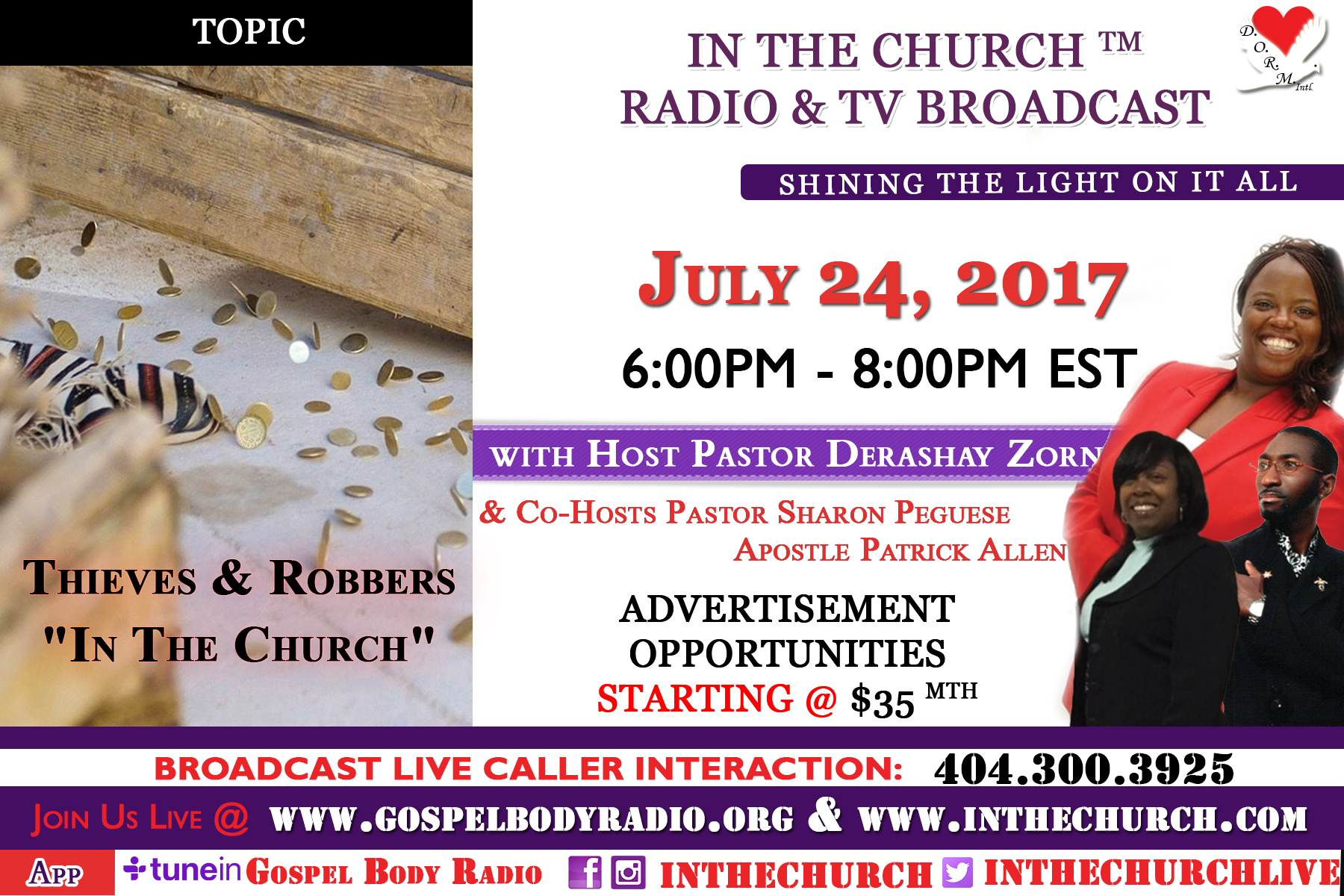 Thieves and Robbers "IN THE CHURCH" - EPISODE 42 - 07/24/2017
Thieves and Robbers "In the Church ™" part 1 episode was dynamic as we addressed the 21st Century church robbers and thieves. Jesus came into the outer courts of the temple and seen how the house of prayer had turned into a den of thieves and robber so He turned some table over and ran out the sellers and buys. It's time that we put out the thieves and robbers in the church and turn the church back into a house of prayer. In this episode, we address the market "In the Church", the purpose of the worship center of God, how to identify the thieves and robbers "In the Church" and much more.
Watch us live "In the Church" via TV or Radio by visiting www.gospelbodyradio.org.
Viewers and listeners can interact live by calling 404.300.3925 with questions, comments, and prayer request.
Hosted by Pastor Derashay Zorn & Co-Host Pastor Sharon McCaskill-Peguese & Apostle Patrick Van Allen
To learn more about "In the Church", view past episodes or to become a guest visit:www.inthechurch.com
Advertisement opportunities are available starting @ $35 a month via Internet TV and Radio visit www.inthechurch.com for more information.
Like Us on Facebook at In the Church