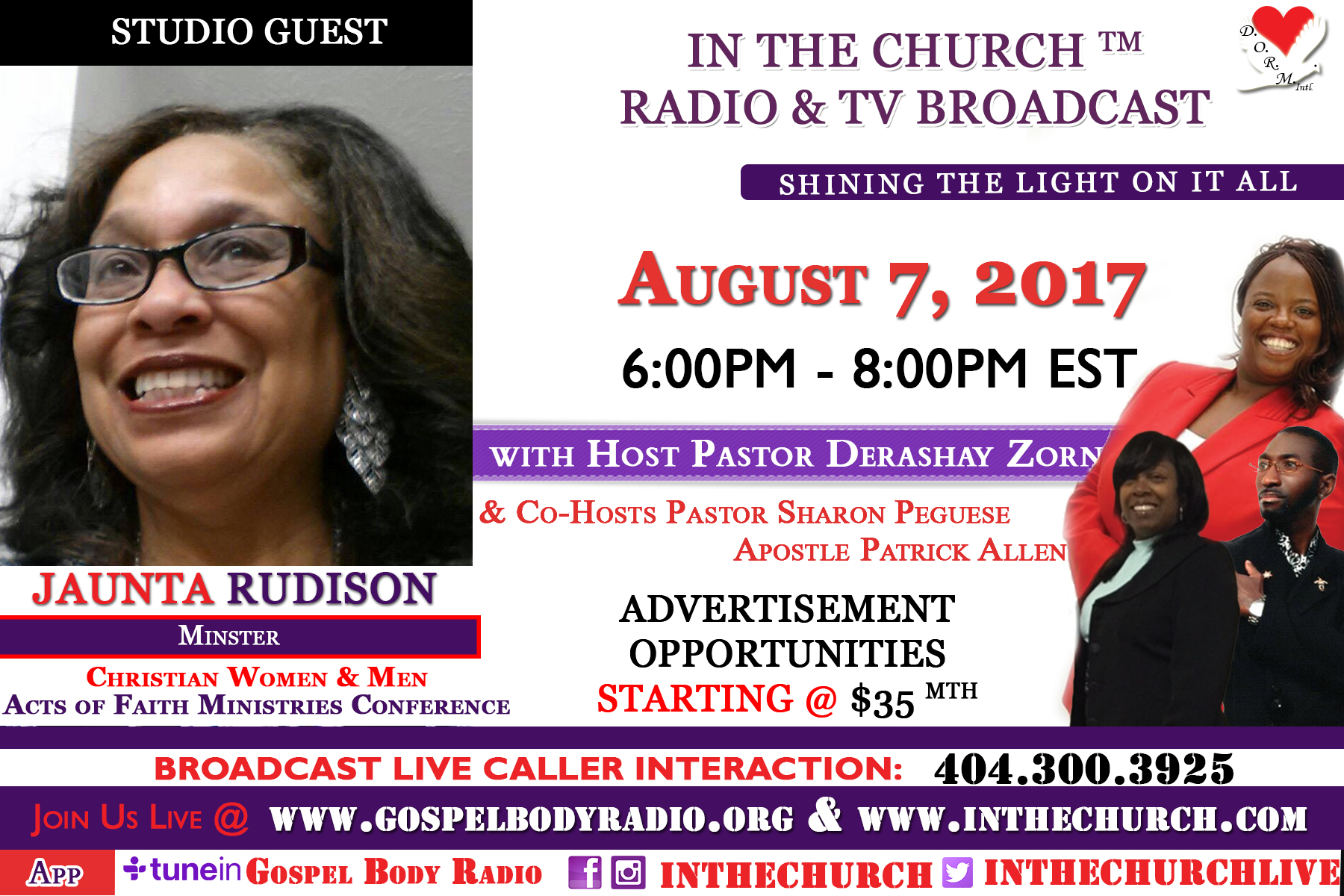 ACTS OF FAITH "IN THE CHURCH ™" EPISODE 44 ~ 8/7/2017

Where is your Faith? Your words and your actions are not lining up. Faith is an action not a statement

We had an awesome time "In The Church as we discussed " Acts of Faith". In this episode, we address what faith looks like. So many believers have the language of faith but not the life style. It's time to live faith and not just speak it.
" Thus also faith by itself, if it does not have works, is dead. James 2:17 (NKJV) For as the body without the spirit is dead, so faith without works is dead also." James 2:26 (NKJV).

It was an honor having "In The Church" with us the Minister Jaunta J. Rudison, CEO of Rudison's Enterprises. A woman of wisdom and much faith. She ministered about how her faith helped her overcome the death of her son. She is also a part of the Men and Women Acts of Faith International Ministries.