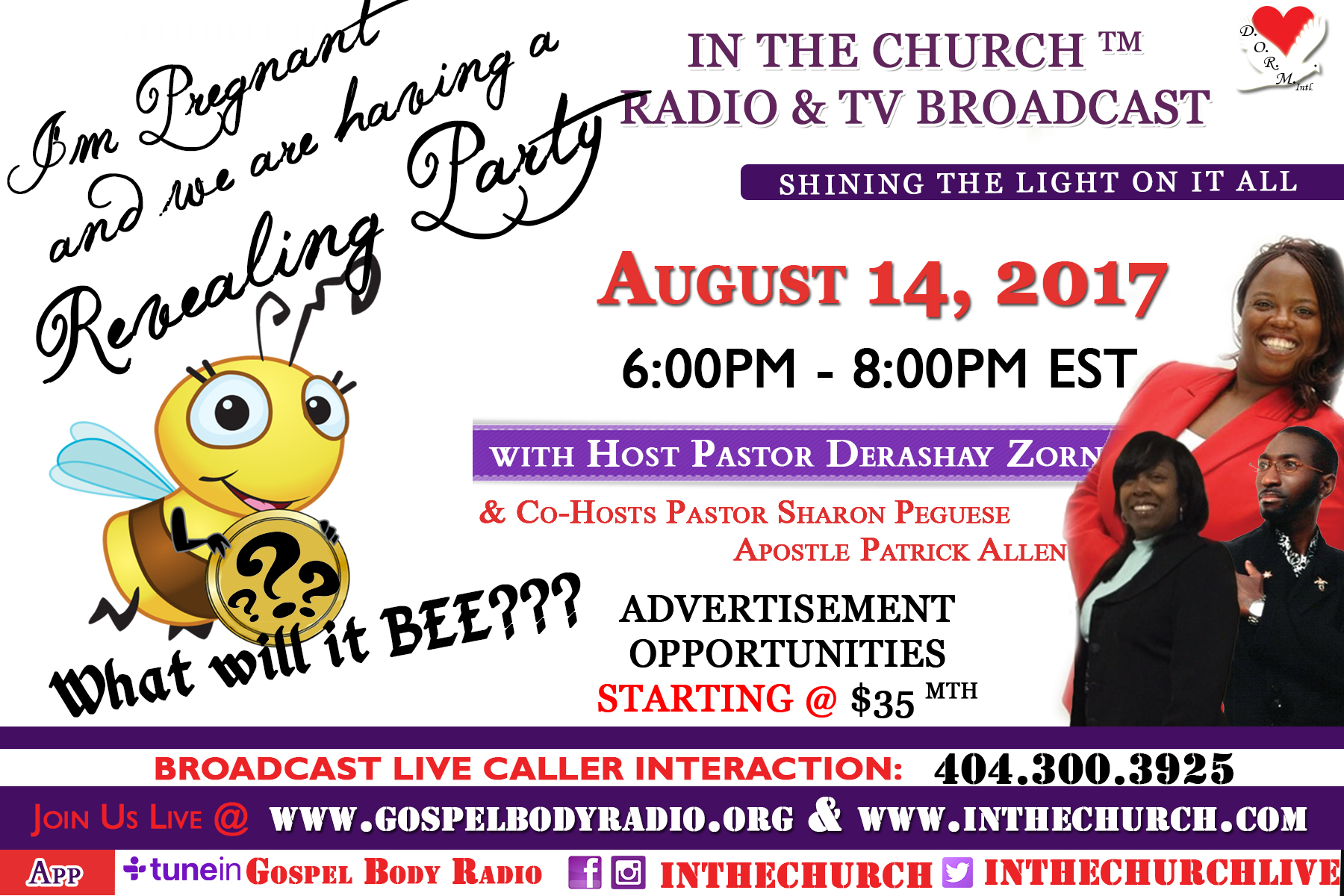 Revealing Party "IN THE CHURCH ™" EPISODE 45 ~ 8/14/2017
I'm Pregnant and we are having a revealing party "In The Church. In this episode, we revealed what God is using me to reveal to the world. We had a powerful time speaking about what hinders us from getting pregnant and cause us to have a miscarry, abortion or stillborn. We also talked about the requirements of getting pregnant.
And behold, you will conceive in your womb and bring forth a Son, and shall call His name JESUS. He will be great, and will be called the Son of the Highest; and the Lord God will give Him the throne of His father David. And He will reign over the house of Jacob forever, and of His kingdom there will be no end." Then Mary said to the angel, "How can this be, since I do not know a man?"
Luke 1:31-34 (NKJV)
https://www.pscp.tv/GospelBody/1MYxNXzPyVnGw
Watch us live "In the Church" via TV or Radio by visiting www.gospelbodyradio.org.
Viewers and listeners can interact live by calling 404.300.3925 with questions, comments, and prayer request.
Hosted by Pastor Derashay Zorn & Co-Host Pastor Sharon McCaskill-Peguese & Apostle Patrick Van Allen
To learn more about "In the Church", view past episodes or to become a guest visit:www.inthechurch.com
Advertisement opportunities are available starting @ $35 a month via Internet TV and Radio visit www.inthechurch.com for more information.
Like Us on Facebook at In the Church