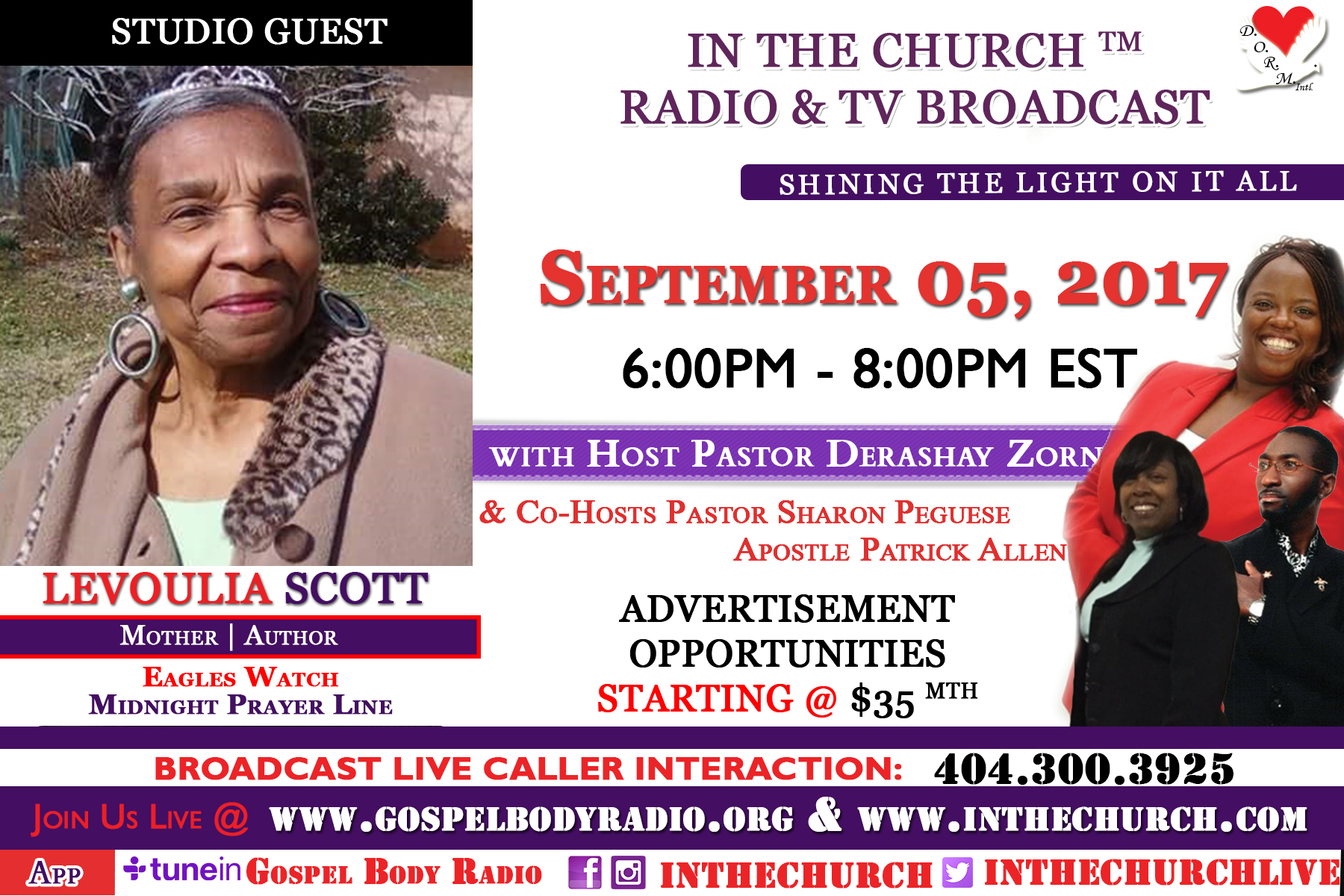 PRESERVING HISTORY "IN THE CHURCH ™" EPISODE 47 ~ 9/05/2017
Preserving History " In the Church ™" is a must hear episode for all, as we dealt with the importance of preserving history. During the conversation, Mother Scott shared her personal life story and she gives us some wisdom from her 87 years of life, she also gives instruction on THE different position in the church and so much more.
It was an honor to have with us "IN THE CHURCH ™" Mother Levoulia Scott, founder Eagles Watch Midnight Prayer line and Author of Good Eats - Mothers Best Cookbook. She is an authentic mother.
Watch us live "In the Church" via TV or Radio by visiting www.gospelbodyradio.org.
Viewers and listeners can interact live by calling 404.300.3925 with questions, comments, and prayer request.
Hosted by Pastor Derashay Zorn & Co-Host Pastor Sharon McCaskill-Peguese & Apostle Patrick Van Allen
To learn more about "In the Church", view past episodes or to become a guest visit:www.inthechurch.com
Advertisement opportunities are available starting @ $35 a month via Internet TV and Radio visit www.inthechurch.com for more information.
Like Us on Facebook at In the Church